Bintou Kande
Residential Real Estate Broker
About
---
Bintou is a residential real estate broker specialized in sales and negotiation. A young self-starter with an entrepreneurial attitude. She has over 5 years of clients service and hospitality experience. Bintou was raised in Africa and speaks French, English and 5 more Africain languages.
CONTACT ME
Properties
---
To buy or sell a property, get in touch!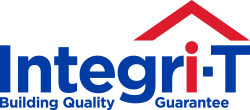 The key to solving latent (hidden) defects.
The Integri-T plan is a guarantee offered to buyers and sellers who want peace of mind in the event of latent defects. This unique coverage exclusive to RE/MAX provides financial protection to buyers and sellers in case of a claim.
Learn more